MilliÖn
For the convenience of customers, our website is connected to a network of payment terminals Million. Now you can download via the terminal MilliON funds to your personal account on our website and from it to pay for their orders.
Below you can see how to make a payment through terminals MilliON
On the screen, select the "Discounts and coupons»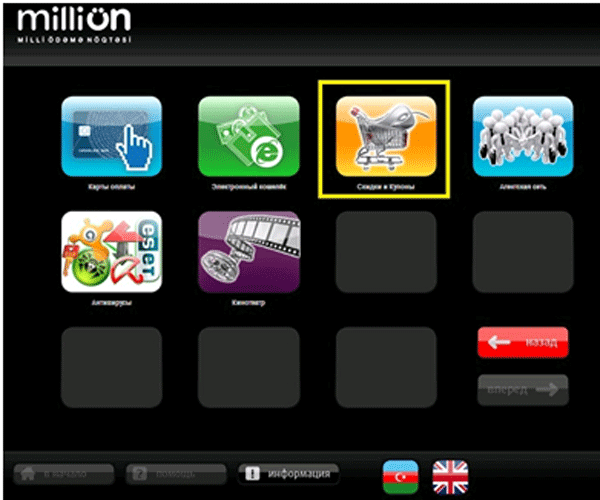 Then click on the Ali & Nino: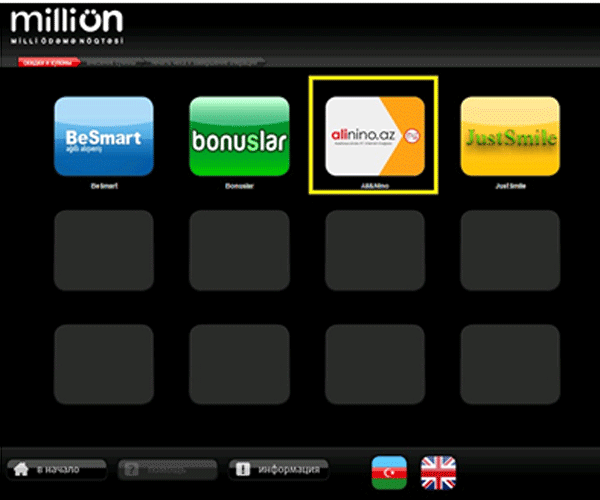 In the "Customer ID» box recruit ID: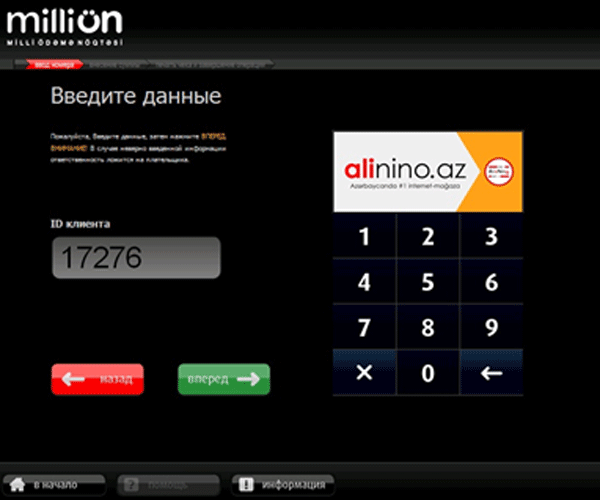 Confirm accuracy of the information: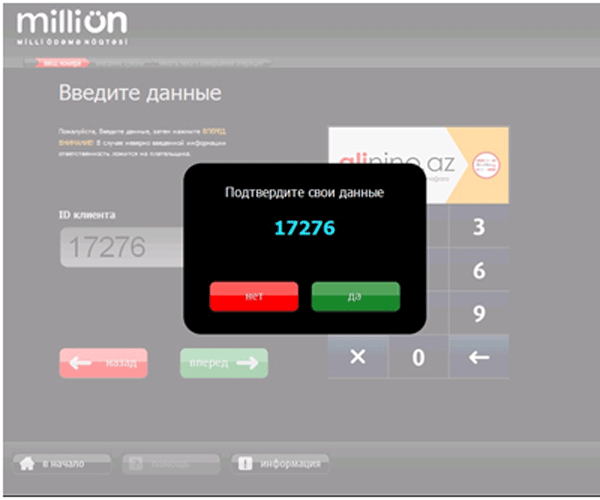 Information verified by the system: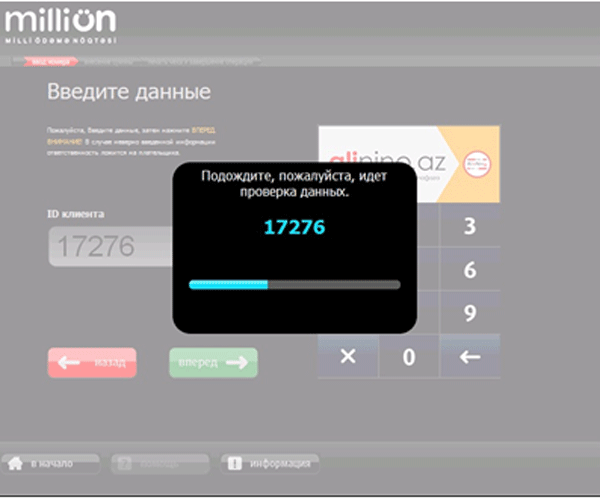 Go to the point of payment. All customer information is displayed on the screen. The customer enters the money in the bill receiver and activates "Forward." Push the button and get a receipt confirming the payment.